Abramson & Denenberg, P.C.
STANDING UP FOR YOU AND YOUR RIGHTS
Since 1961, our family-owned law firm has aggressively pursued justice for individuals, families and businesses whose rights have been violated

Have you or a loved one been the victim of police brutality or misconduct?
Who We Are
Learn more about Abramson & Denenberg P.C., and how we can help you
Landlord & Tenant 
Are you a landlord or tenant who has questions about eviction or collections?
Bucks County Class Action Has Settled! If you are included in the Settlement, you may qualify for compensation.
If You Are A Member Of This Class Of People Go To https://chrialitigation.com/ Now To Learn About Your Rights!
The Taha v. Bucks County CHRIA Settlement received final approval on November 30, 2020. A distribution date has not yet been determined
The Taha v. Bucks County CHRIA Settlement received final approval on November 30, 2020. A distribution date has not yet been determined.
The claims filing deadline of September 17, 2020 has passed.
The timing of settlement payments is determined by the terms outlined in the Settlement Agreement and approved by the Court.
Any Distribution will be made 30 (thirty) days after the "Effective Date". The Agreement defines the Effective Date as the 10th day after the expiration of the time for appeal. The 30-day period for appeal for this Settlement ends on December 30, 2020. Therefore, the Effective Date is January 9, 2021.
Under the terms of the Settlement, distributions to class members must be made within 30 days of the Effective Date, which would be February 8, 2021, unless an appeal is filed.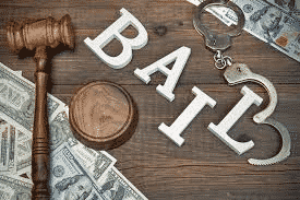 Did You Pay Bail Money In Delaware County? You May Be Entitled To A Refund!
Learn More About The Class Action Lawsuit Burford vs. Delaware County C.A. # 19-577 by clicking here:
www.bailrefunds.com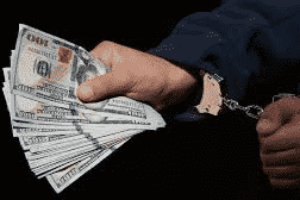 Protecting And Upholding The Rights Of Philadelphia Area Residents
All citizens have rights and any violation of those rights undermines and erodes the very democratic principles upon which our country was founded. Since 1961, the attorneys at Abramson & Denenberg, P.C., have devoted their legal practice to championing the rights of individuals, families and businesses throughout the Philadelphia area who have suffered injustices and are in need of strong legal representation.
Tireless Civil Rights Advocates
For more than 55 years, the attorneys at our firm have worked tirelessly to seek justice for individuals throughout the Philadelphia area who have suffered violations of their civil rights. We are known for our strong commitment to clients and to providing high-quality and personalized one-on-one legal service - qualities that set us apart from other law firms.
Unwavering Commitment To Clients
We understand that the physical, emotional and financial pains and losses suffered by our clients are often significant and require swift, decisive and aggressive legal action in response. To speak with a Philadelphia lawyer about your situation, call our firm at  215-398-7066. You can also reach out to us through our online contact form

No Fee Unless We Win!
We handle most cases on contingency. This means that there are no upfront costs and that you don't pay unless we are successful in helping you recover compensation.
Landlord and tenant rights 
Are you a landlord who plans to evict a tenant? Are you a tenant who believes your rights were violated? Do you need help recovering an unpaid judgment against a tenant or landlord?
Liquor liability and dram shop 
Were you a patron at a bar or nightclub who suffered injuries due to the actions of a bouncer or security guard? Were you injured in a fight or shooting that took place inside a bar or nightclub?